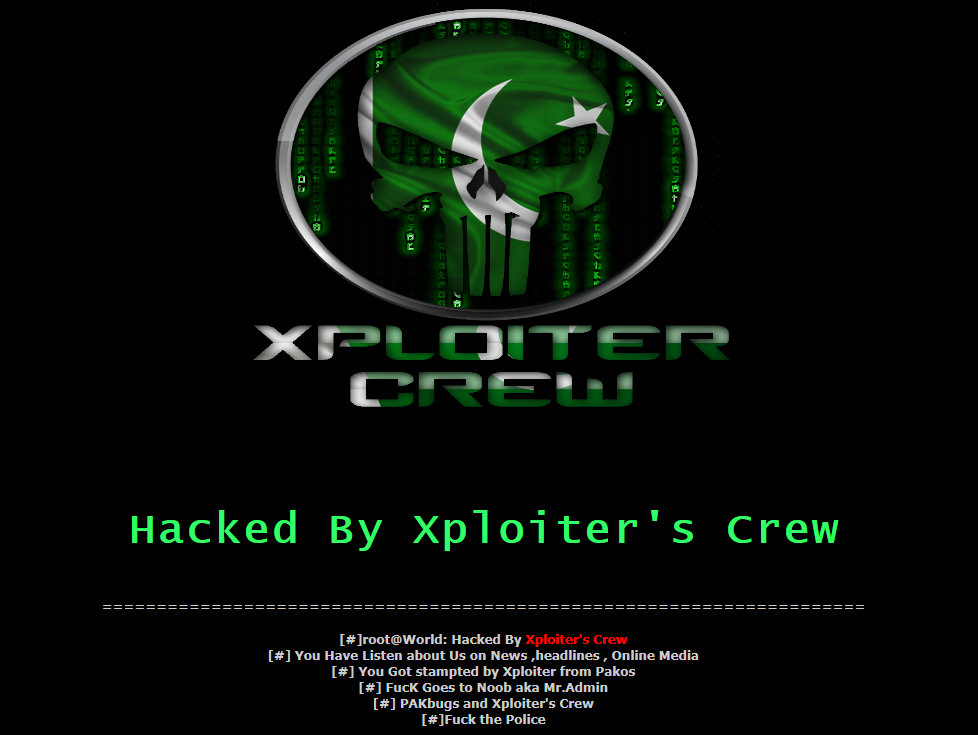 Today, Translate.com gets hacked and defaced by infamous Bank hackers Xploiters Crew. Translate is a free online translator that provides instant and accurate translations between 75 different languages including English, Spanish, French, German, Chinese, Italian, Japanese, Korean, Russian and more.
The hackers did not deface the main page of the website. Instead, hackers added a static html page named "x.html" at the end of the website URL.
This is not the first time, big site is defaced by Xploiters Crew, before they hacked Soneri Bank, Habib Bank Limited, Allied Bank Limited, Muslim Commercial Bank, Tameer Bank.
Hacked Website:
http://www.translate.com/x.html
Mirror (Proof of Hack) of the hacked website:
http://www.zone-h.com/mirror/id/20834655
The message left by the hacker on the deface page reads as follow,
Hacked By Team Xploiter.net. You Have Listen about Us on News ,headlines , Online Media. You Got stampted by Team XploitersTranslate.Com Owned, PAKbugs.com and Xploite.net, Fuck the Police
For now, deface page is removed from the website by the admin of the website.