The British Government Intelligence agency GCHQ has released "Cryptoy", an Android app that is designed for kids to learn Cryptography. The app is available to download.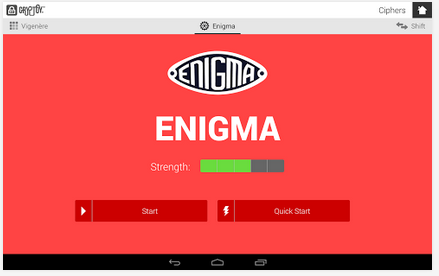 The Cryptoy mobile app was developed by STEM (science, technology, engineering and maths) students on an industrial year placement at GCHQ and was introduced and announced by the GCHQ at the Cheltenham Science Festival.
The app is designed mainly to tempt youngsters between the ages of 14 and 16 into trying their hand in cryptography and code-breaking, but can be used by anyone interested in cryptography. According to GCHQ, Cryptoy app will help users to understand basic encryption methods, teach the codes of the past, and create their own encrypted messages.
The app allows users to share these encoded messages by using four code-breaking techniques – Shift, Substitution, Vigenère and Enigma. The messages can be shared with friends via social media or email, which can then be decoded by recipients with the help of the app.
Cryptoy App Download Link:
You can download Cryptoy app from Google Play store now. For now, it is available for Android platform, an iOS version is pegged for release in 2015. The app works on Google's Nexus 10 and Nexus 7 tablets, and has been tested only on versions 4.1.2 and 4.4.2 of Android.