The Pro Syrian Hacking Group Syrian Electronic Army (SEA)  attacks on twitter accounts again, this time #SEA not only hacked twitter account but also the Facebook account of the New York Post.
SEA also hacked twitter account of SocialFlow and tweeted "Syrian Electronic Army was here".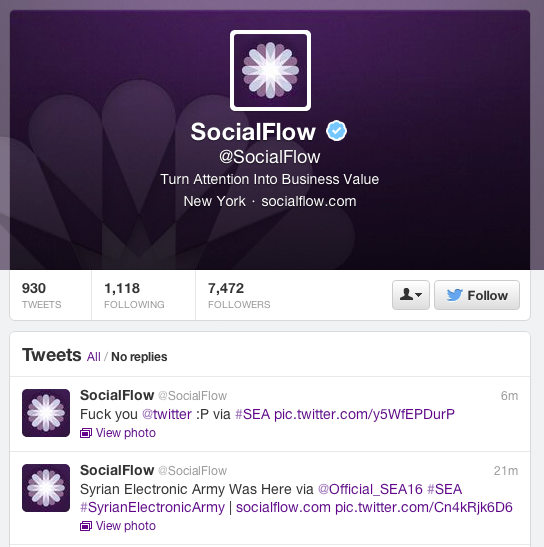 Syrian Electronic Army(SEA) not only hacked these two accounts but they also hacked many Twitter accounts belonging to journalists, posted messages saying "The Syrian Electronic Army Was Here"
Mike Puma is the one Amongst the victims, who covers the NY Mets baseball team for the newspaper..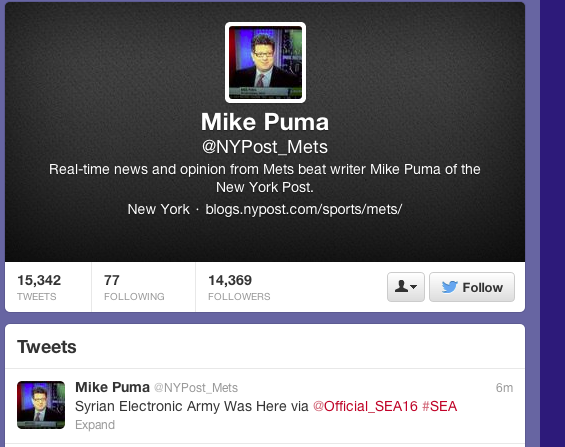 Twitter account(@JReidPost) belonging to the Washington Post sports columnist "Jason Reid" also got hacked and posted the same tweet "Syrian Electronic Army was here".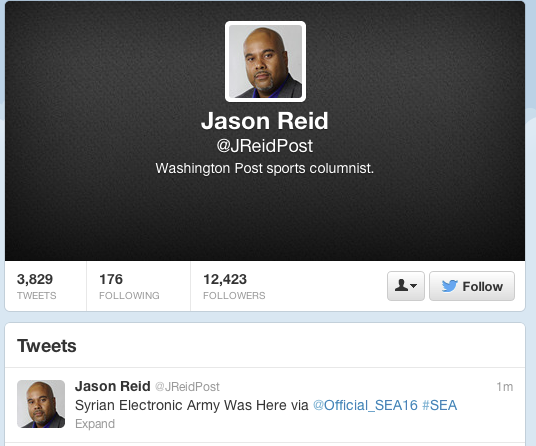 Both the New York Post and SocialFlow admitted that their accounts have been compromised. Although the newspaper has not seemingly officially acknowledged that the hack occurred, their social media partners admitted that one of their staff had their email account breached by hackers who had tricked them into handing over passwords in a phishing attack.