According to a report released Tuesday by China national computer monitoring center China's cyber security has come under increasingly severe threats amid a variety of safety risks.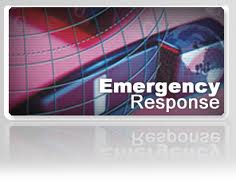 Between September 2012 and February 2013, 85 websites belonging to government agencies and high-profile private companies were hacked. Of these attacks, 39 were traced back to the United States based on the IP addresses used by the hackers,
Xinhua
informs.
CNCERT (National Computer Network Emergency Response Technical Team Coordination Center ) report said that Hackers had unauthorised access to 16,388 web pages in China — including 1,802 government websites — in the past year, up 6.1 percent and 21.4 percent year on year respectively.
In 2012, around 73,000 overseas Internet Protocol (IP) addresses were involved in hijacking nearly 14.2 million mainframes in China via Trojan or Botnet, with the United States being the largest source of such hacking activities.
The CNCERT said it monitored 22,308 phishing websites targeting China's growing online population last year, which has grown to 564 million.
Up to 96.2 percent of the phishing websites are running on foreign severs, with U.S.-based sites accounting for 83.2 percent of them, according to the report.
China's Foreign Ministry said last week the country hopes to discuss the issue with the Unites States and called for the international community to join efforts to fight hacking.