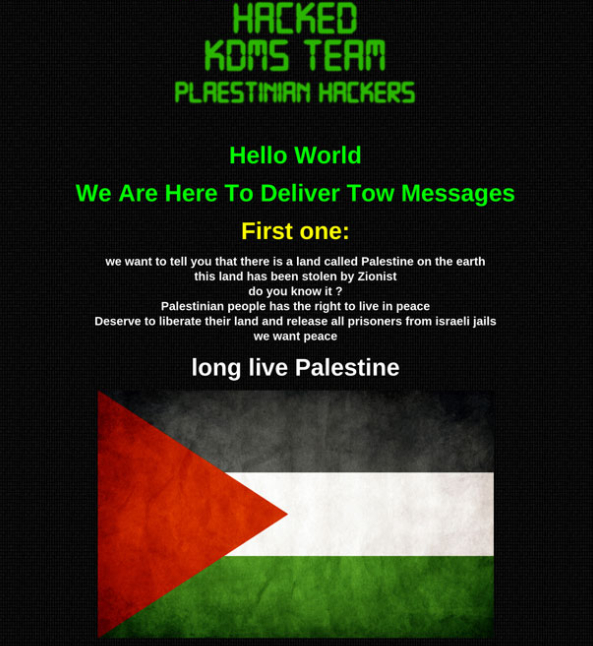 The official website of world's well known mobile messaging app Whatsapp, Antivirus firm Avira and AVG were hacked and defaced today by Palestine Hackers Group KDMS Team. KDMS Team also hacked web company Alexa and top Pornography Site Redtube.
The hackers left a message on the deface page with Anonymous logo and a Palestinian flag.
We want to tell you that there is a land called Palestine on earth, this land has been stolen by Zionist. Do you know it? Palestinian people has the right to live in peace. Deserve to liberate their land release all prisoners from israeli jails. And, there is no full security, We can catch you!
Hacked Sites with Mirrors:
http://whatsapp.com/
http://add-attack.com/mirror/349723/whatsapp.com/
———————-
http://www.avg.com/
http://add-attack.com/mirror/349724/avg.com/
———————
http://avira.com/
http://add-attack.com/mirror/349722/avira.com
The whois data of the affected domains apparently shows that they are registered with Network Solution LLC . It appears hackers compromised the domain provider and changed the DNS records rather than attacking individual websites and redirected them to a fake server with their deface page
Just two days before, KDMS Team hacked LeaseWeb, the world's largest Web hosting company which also hosted with Network Solutions, LLC.
At the time of publishing this article, all websites were restored and working online.