Spanish Police have arrested a gang of 11 cyber criminals as part of Operation Ransom who allegedly ran ransomware network to demand money from thousands of victims in 30 countries using malware known as Reveton.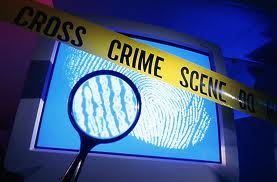 It's believed the cyber criminals have managed to invest tens of thousands of computers and make a profit of over 1 million EUR ($1.34 million) per year.
Eleven individuals have been arrested as part of Operation Ransom, one of them, a 27-year-old Russian national, being suspected of developing and distributing various versions of the malware. The Russian was arrested in the United Arab Emirates. He will be extradited to Spain in the upcoming period.
In addition to apprehending the mastermind of the operation, authorities have also dismantled the group's largest financial cell, located in Costa del Sol, Spain. Six Russians, two Georgians and two Ukrainians have been arrested by Spanish police.
During the raids on six locations in the province of Málaga, investigators seized IT equipment, and credit cards that the crooks had used to cash out the money that their victims paid via MoneyPak, Ukash, and Paysafecard.
The financial cell was in charge of laundering the money they extorted from Internet users. Virtual coins, electronic payment gateways and even online gaming portals have been used by the crooks to launder the proceeds.
The suspects have also utilized hijacked credit cards to withdraw money from ATMs located in Spain.
Since May 2011, when the ransomware was first discovered, 1,200 cases have been reported in Spain alone. However, it's worth noting that not all victims file complaints, so it's likely that the number of affected users is much higher.