A malicious android app with the name "Thai Fun Content" found by researchers on Google Play that was pretending to be a downloader for wallpapers, music and videos.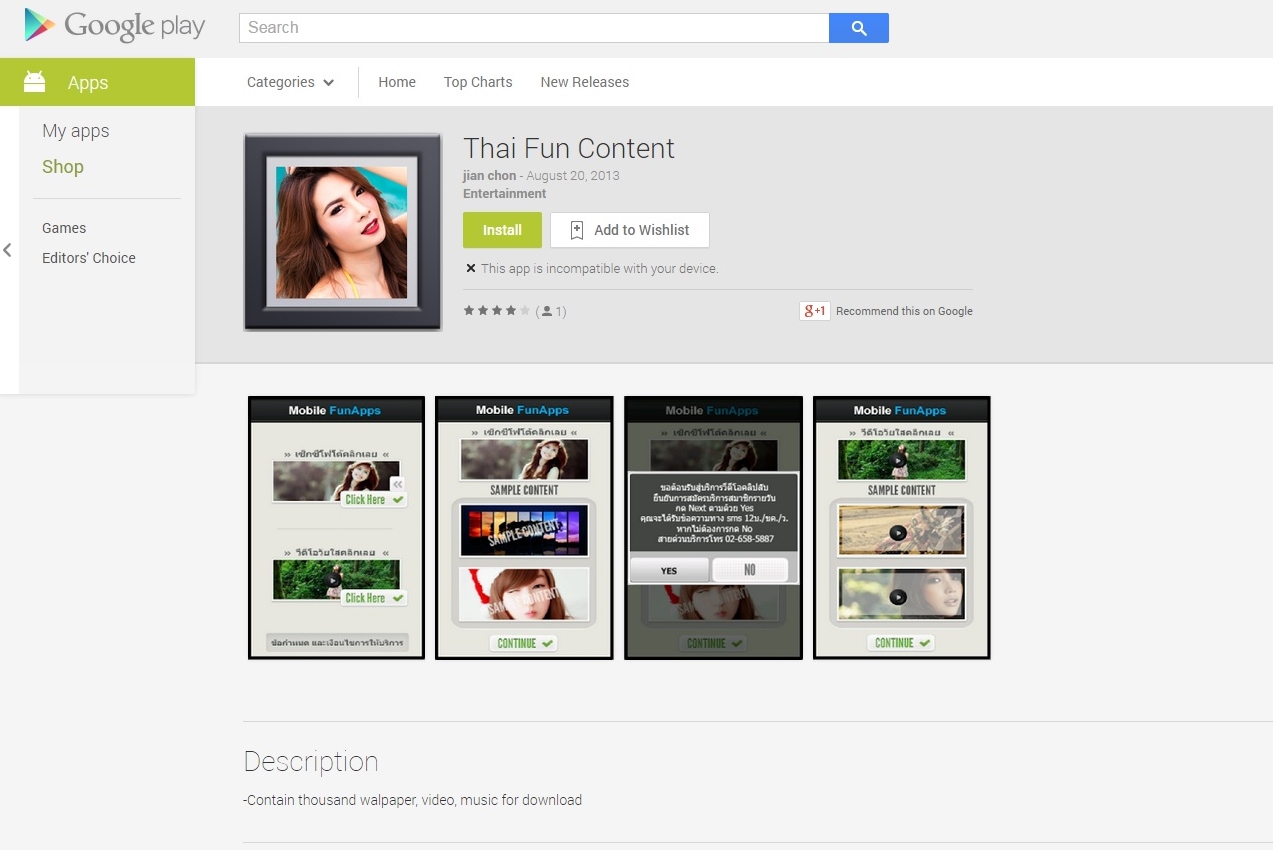 The Trojan application requests its victims to send SMS to a premium number in exchange of the downloaded contents. When doing so, the victims actually subscribe to a daily feed.
The application was last updated on August 2013 which according to Nathan Collier from Malwarebytes, was most likely the date the application was added to Play Store.
The app was available on Google Play store until November 13, 2014. Now it is removed by Google.
Via - Malwarebytes