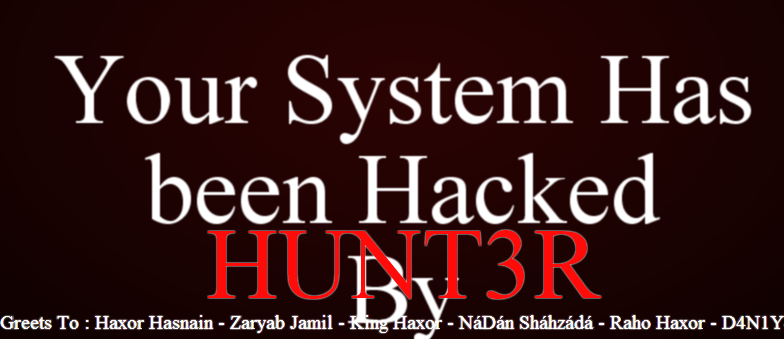 The official website of the Election Commission of Nepal has been hacked and defaced by a hacker with the handle "HUNT3R". The hacker is a crew member of the Pakistan Haxors Crew (PHC).
The Election Commission of Nepal is the body responsible for monitoring elections, as well as registering parties and candidates and reporting election outcomes, in Nepal.
Hacked Site:
http://www.election.gov.np/
Mirror of the hacked site:
http://zone-hc.com/archive/mirror/452a0a3_election.gov.np_mirror_.html
Previously, PHC has hacked many high profile website including Mobilink Career Blog, FATA secretariat website  and Punjab Innovation Govt Blog.
Anatomy of the attack is unknown. but its clear that the website is hacked because of poor security of website.
At the time of writing, The deface page was removed by the website administrator. However, the website was showing the database error message.