Uzbekistan's National Television and Radio Company ( 

mtrk

.

uz

) has been hacked by a hacker going with the handle @CloneSecurity for the operation called #OpAntiLAGMON and #OpWhereisSecurity.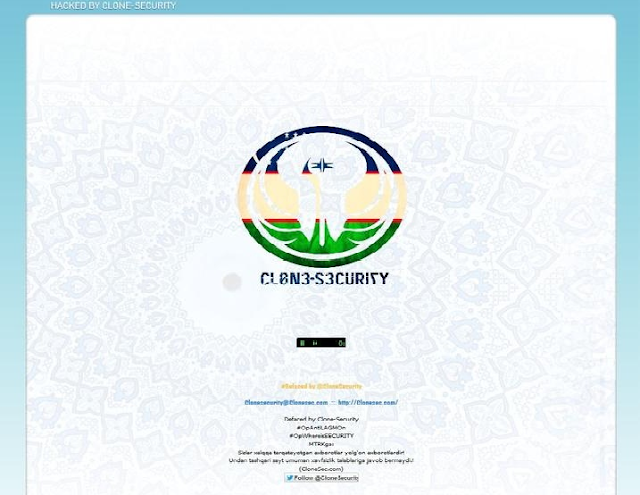 The hack is announced by the hacker on his official twitter account.
Deface Message:

Defaced by Clone Security.

.

#OpAntiLAGMON and #OpWhereisSecurity, The news you spread are lies!

you

have been hacked in response to false news spread by Uzbekistan's state-run television and radio."
Hacked Site:

http://mtrk.uz
http://mtrk.uz is Uzbekistan's state owned TV and radio channel, running directly under the Uzbek Government.
The anatomy of attack is not yet cleared. Website's DNS records pulled out. It's offline now.
According to the domain monitoring system, websites response is almost zero. Its domain lookup failed in almost all countries.