According to the Cyber Crime 2014 Study, conducted by Ponemon Institute, the average annualized cost of cybercrime has reached $12.7 million in the U.S., a 96 percent increase since the study was launched five years ago.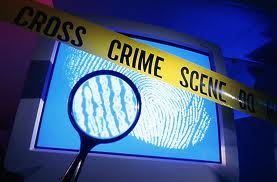 According to the study, the time it takes to resolve a cyber attack in the U.S. has increased from 32 days five years ago to 45 days days today, an increase of 33 percent.
The number of cyber attacks per week surged by 176 percent over the past five years, according to the Ponemon Institute.
U.S. organizations experienced a 176 percent increase in the number of cyber attacks over the past five years, with a current average of 138 successful attacks per week, up from 50 attacks per week five years ago.
"Business disruption, information loss and the time it takes to detect a breach collectively represented the highest cost to organizations experiencing a breach," Ponemon Institute founder Dr. Larry Ponemon said in a statement.
The most costly cybercrimes in the U.S., according to the study, are caused by denial of service attacks, malicious insiders, and malicious code, which together account for more than 55 percent of all cybercrime costs per organization on an annual basis.
The study also shows that companies who employ good security governance practices and implement enabling security technologies like network security, application security, and security information and event management (SIEM) reduced their losses significantly.