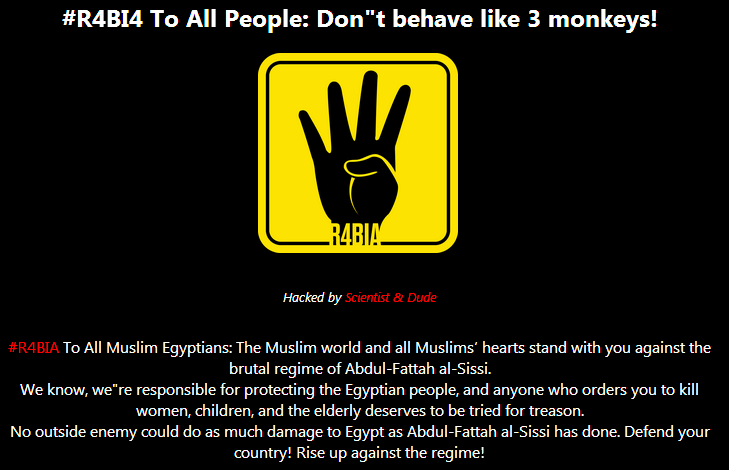 Two Turkish Hackers Scientist & Dude hacked and defaced the official websites of Rallye de France and FFSA (Fédération Française du Sport Automobile).
According to the deface page, the sites hacked for Egyptian people against the brutal regime of Abdul Fattah Al Sissi.
Anatomy of the attack is unknown, but its clear hacker managed to uploaded the mal script on the server and defaced the websites.
Hacked Sites:
http://www.ffsa.org/
http://www.rallyedefrance.com/
Mirrors of the hacked sites:
http://www.zone-h.org/mirror/id/20592369
http://turk-h.org/defacement/view/518724/rallyedefrance.com/
http://turk-h.org/defacement/view/518725/ffsa.org
Complete message left by the hacker on the deface page can be found below.
Deface Message:
R4BIA To All Muslim Egyptians: The Muslim world and all Muslims' hearts stand with you against the brutal regime of Abdul-Fattah al-Sissi. We know, we're responsible for protecting the Egyptian people, and anyone who orders you to kill women, children, and the elderly deserves to be tried for treason. No outside enemy could do as much damage to Egypt as Abdul-Fattah al-Sissi has done. Defend your country! Rise up against the regime!
At the time of writing, both sites are restored and working properly.