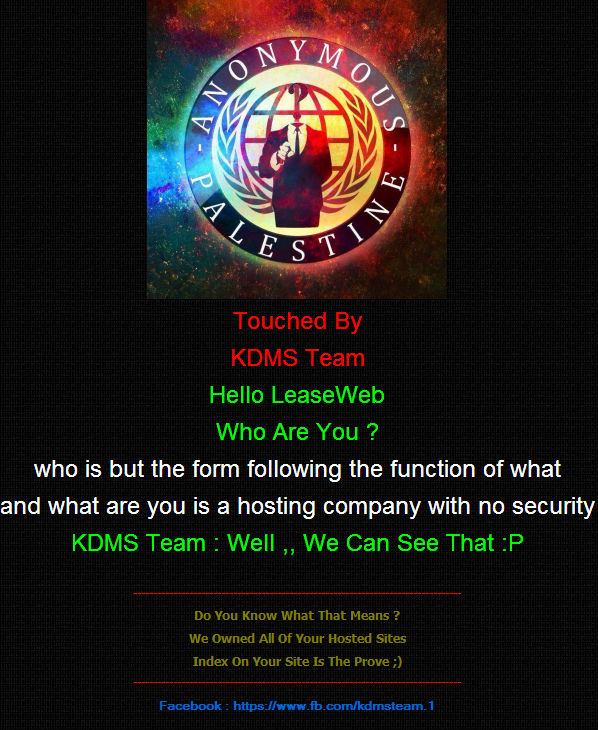 LeaseWeb, one of the worlds largest hosting company has been hacked and defaced by a Palestinian hacker group named "KDMS Team".
"Who Are you? Who is but the form following the function of what and what are you is a hosting company with no security. KDMS Team: Well, we can see that 😛 ", The hackers wrote on the defaced page.
"Do You know what that means? We owned All of your hosted sites. Index on your site is the prove ;)" The hackers added.
There were speculations that the hacker used WHMCS Sql Injection zero day and hacked the website but later on, the company has responded to the security breach saying " Website should be back to normal in a few hours. No customer data compromised. We continue to investigate and it was just a DNS attack.
The hackers didn't claim that they get hold on customers' information or Credit card numbers. However, hacker posted on facebook saying " No customer data compromised ! sure?! 😐 investigate ? will you find any thing ?".